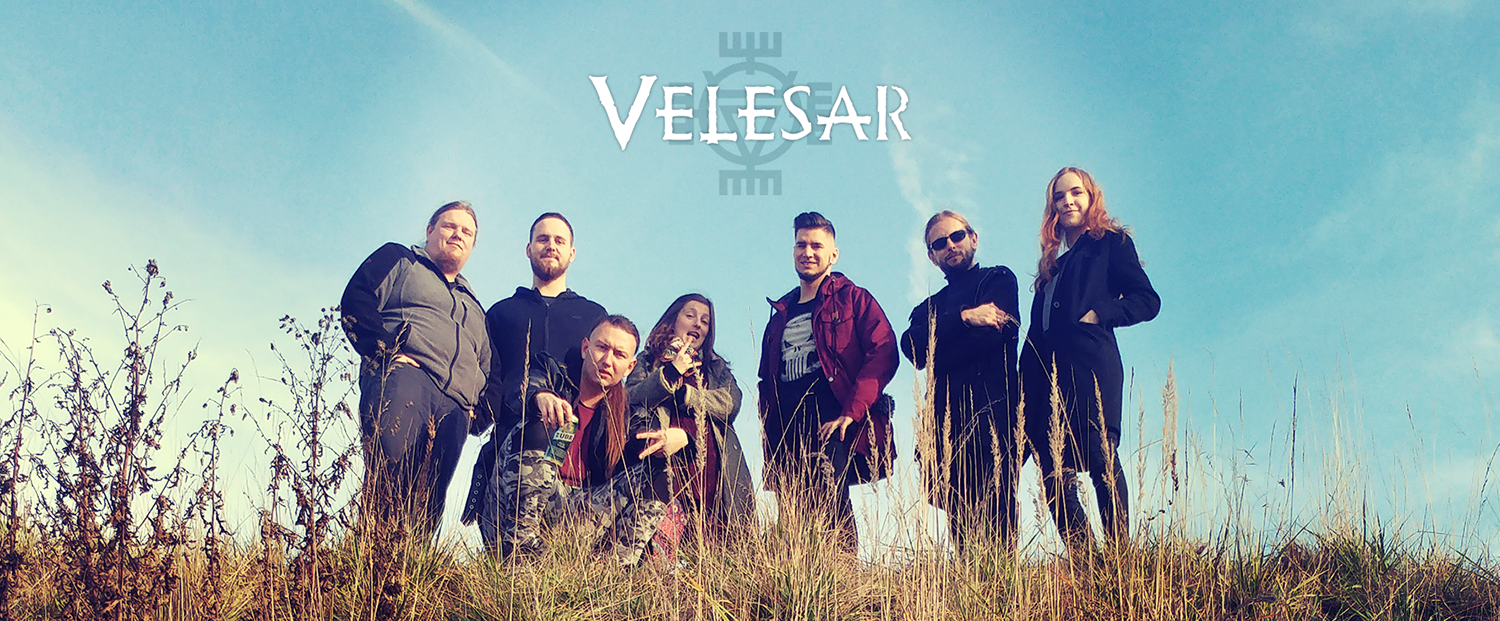 Velesar is a Polish folk metal band founded in 2018 by Marcin Velesar Wieczorek - a former vocalist of bands Goddess of Sin (2001-2007) and Radogost (2010-2014) and creator of band River of Time (from 2014). The band was born out of fascination with Slavic culture and history as well as passion for metal and folk music. The main inspirations come from Slavic mythology, ancient beliefs and rituals but also fairy tales and legends that are a remnant of the rich cultural heritage of the Slavs.
In June 2019 Velesar embarked on a tour with Russian folk metal band GRAI as part of their Haze-Tour 2019. On the 6th of July 2019, during the 7th Slavic Folk-Metal Night in Brenna (PL), the premiere of first Velesar's album "Dziwadła" took place. The album was recorded with participation of musicians from such bands as: Percival Schuttenbach, Helroth, Radogost and River of Time.
*   *   *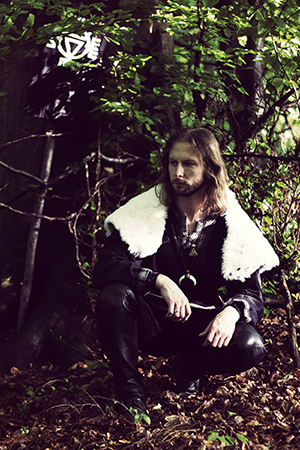 Marcin Velesar Wieczorek
is a Polish vocalist, guitarist, composer and songwriter. He has been inextricably connected with music since 1990. In 2001, he founded a metal band Goddess of Sin in Rybnik, with which he performed until 2007. In meantime, he participated in several other music projects, not related to metal music. In 2010 he joined as a vocalist to polish folk metal band Radogost (one of the precursors of folk metal music in Poland), with which he toured until 2014. The result of this collaboration is the album "Dark Side of the Forest" (2012), and a many of concerts in Poland and abroad.
After parting with Radogost, in March 2014, he established a metal band River of Time. On September 1, 2017, the debut album of the band "Revival", released under the aegis of the label Art of the Night Productions, took place. In meantime, he began preparations for returning to folk metal scene, creating in 2018 a solo project - Velesar.
______________________________________________
BAND MEMBERS:
Marcin Velesar Wieczorek - vocal
Dawid Holona - lead guitar
Piotr Ave Pobłocki - rhythm guitar
Iga Suchara - violin
Katarzyna Babilas - flute
Michał Misiek Pruszowski - bass
Łukasz Obiegły - drums
PAST MEMBERS:
Marcin Froncek Frąckowiak - rhythm guitar
Adam Kłosek - bass